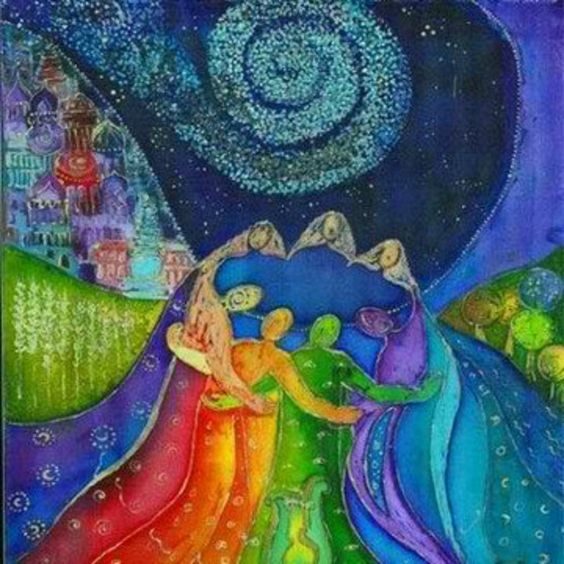 Link to our Google Hangout session:  
Hey, Friends!  Our study group is an opportunity to come together in a sacred circle with men and women to bring light and awareness to A Course in Miracles.  Sessions are LIVE and being broadcast on Youtube.  They will be made available for use after each session. To help facilitate our sessions, please do your best to adhere to the following ground rules and guidelines.
1. Find a quiet place to participate.  Remove yourself from distractions such as pets, children, spouses, telephones, and alarm clocks. This is your time to nurture your soul so that you can be awesome to all those people and things in 75 minutes.
2.  Set the mood:
Make yourself a cup of tea and a biscuit.
Light a white or natural-colored candle.
Have a box of tissues handy.
Turn off cell phones (or set your phone to Do Not Disturb) and any other type of electronics.  These can be very troublesome during a meeting and can cause noise and static.
3.  Get clear and set an intention.  Take three to four deep breaths and allow yourself to be still for 30 seconds before you log onto the session.  Be conscious about why you're doing this work and why you're participating in the session.
4. Come to the calls with your heart open and your head in the space of compassion.  We are dealing with an intimate subject where personal values, morals and ideals will be shared and challenged.  We are all putting our butts on the line so compassion and kindness will be needed in abundance!
5. Please logon at least 5 minutes early so that any technological kinks are worked out ahead of time.   Organize your technology.  Use a headset, make sure you're logged into Google Hangouts.  Test your volume, mute your mic, etc.
6. Please do not take other calls during our session.  Try not to break our sacred circle.  Stay present with us; hold space for us as we delve into this great work.
7. When we start the meeting officially, please mute your mic until you are ready to speak.  This will prevent any background noise from disturbing the group. When you are ready to speak unmute your mic and politely insert yourself into the conversation.
8. Have any tools you may need at the ready:
Any questions or troubles that you had with the work or anything that you want to address during the session.
Notebook, journal, pen
Any handouts or previously delivered materials
Your ACIM book
A biscuit and more tea (just kidding)
ACIM Conference Call Ground Rules and Protocols
9. Stick to the topic.  Try to stay focused and be respectful of the time.
10. Try not to interrupt until the facilitator asks if there are any questions or comments, unless there is an technical issue.
11. Please do not have conversations with other people during the study group session.
12. Avoid shuffling paper, scraping chairs, tapping your pencil or making other distracting noisy activities during the video conference.
13. Speak close to the mic and articulate clearly.
14. Contain your contribution of stories and questions to 90 seconds or less in the delivery.  This will keep us on track and respecting our designated time.
Write down and make note of any questions, perceptions or emotions that might come up for you.  Please understand that your questions may not be addressed on this call, but worry not! This is where our ACIM Community Facebook Group comes in.  After the call, post your question to the Facebook group and get feedback there.  Crystal Lynn will be moderating the group on a regular basis.  You can also email her for more intimate concerns at CrystalLynn@Spiritcentric.com.