When:
2017-06-23T08:00:00+02:00
2017-06-23T08:15:00+02:00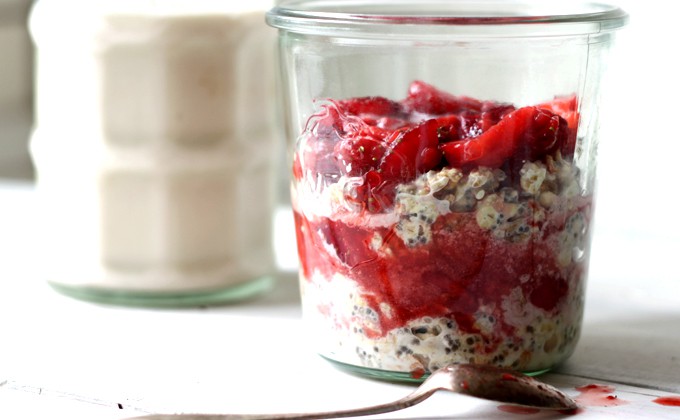 A fabulously delicious, versatile and filling raw breakfast that will definitely give you the nutritional oomph to get through the day until lunch time. By soaking the oats we enhance their digestibility and nutrition, and also create a soft texture without the use of heat. Once you combine the soaked oats with chia, brazil nut milk, and a dash of lemon juice you can layer this mixture with this luscious, sweetly spiced strawberry sauce for a unique breakfast treat! Use the leftover sauce with pancakes, yogurt, ice cream, or layered with raw almond or cashew butter on sprouted spread.