When:
2017-06-22T18:00:00+02:00
2017-06-22T18:15:00+02:00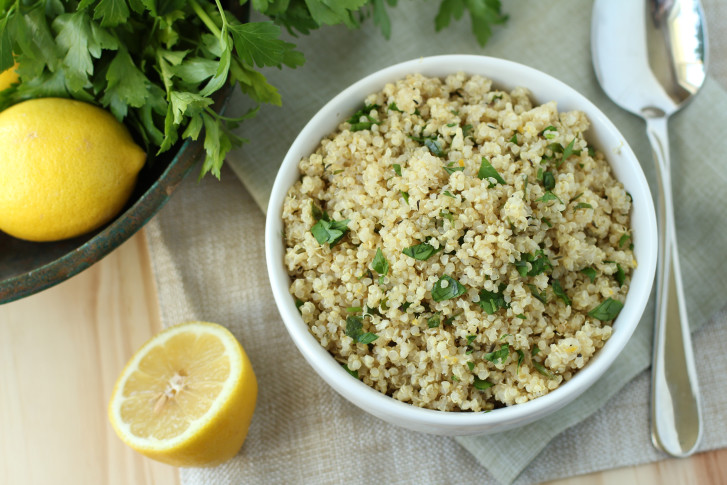 This recipe comes from www.food.com.
This is my favorite basic quinoa recipe.  It comes out with the perfect firmness and flavor every time.  I make a few alterations, though.  First of all, I try to sprout my quinoa.  Secondly, I use squeeze a whole lemon into the cooking water, as well as squeezing in the lemon juice at Step 8.  I like my Lemon Quinoa very lemony.  I also do not like it over cooked, so I reduce the  water overall.  Pair this quinoa with your favorite veggies sautéed with some garlic and extra virgin olive oil and you'll be in healthy vegan heaven.