When:
2017-06-21T18:00:00+02:00
2017-06-21T18:15:00+02:00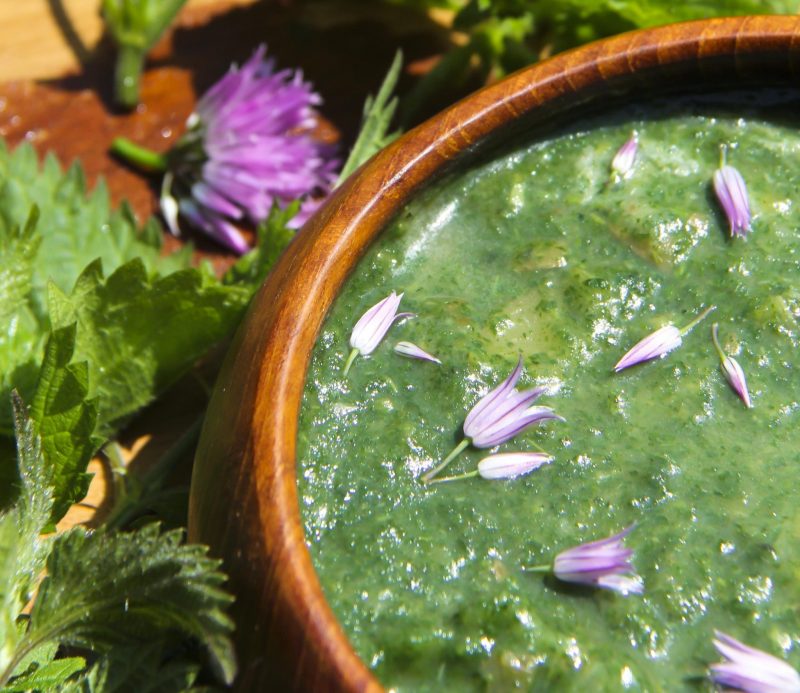 This recipe comes from Trinity Bourne of www.TrinitysKitchen.com.
The best time to pick nettles is before they start developing seeds. The seed produces an irritant that may bother some folk. Spring is normally the best time to gather them, although if you cut them right back after the first seeding, you will get new growth later in the season too. The youngest, freshest leaves, without the stalks, are optimal. Unless you are feeling brave, I recommend gathering stinging nettles with rubber gloves. Drying or soaking in water, sauce or oil will instantly remove the sting, making them edible both raw and cooked.